The project ECAPITAL CULTURE – Adriatic Start up School.

It takes inspiration from ECAPITAL – Business Plan Competition, which since 17 years promotes the creation of innovative enterprises in the Marche region (Italy), involving young university students in the launch of business projects. More than 100 enterprises were born thanks to this project, involving more than 500 young workers.
ECAPITAL CULTURE is a training path oriented to the development of innovative start up working in the cultural tourism field and aimed to enhance the cultural heritage of the Adriatic – Ionian Macro Region. 

The primary objective of the project is to create the conditions so that the young people, coming expecially from the countries of the Adriatic-Ionian Macro-Region (Albania, Bosnia and Herzegovina, Croatia, Greece, Italy, Montenegro, Serbia, Slovenia), making use of their skills and their creativity, can achieve their own business idea.
The project represents a real opportunity to develop the economy of this area and to increase professional employment with start up creation.

 ECAPITAL CULTURE is above all an educational experience, which helps young people to develop their own business ideas in the field of culture, allowing an important link between the academic and institutional world and the business and financial one.
Each scholarship worth a total of € 5,000, includes:
– training course attendance from 6th May to 28th June 2019 at the Start-Up School of
Ancona
– room and board (in a shared facility) for 8 weeks.
The scholarships are covered by the promoters and sponsors.  In particular 4 scholarship to non EU students will be guaranteed by AI-NURECC European project. Therefore participation will be totally free for those admitted.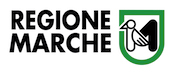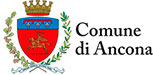 Being developed in collaboration with AI-NURECC Initiative.